The pre-booked hotel rooms are now fully booked. Please contact the hotels directly for availibility.



Payment
Full pre-payment by credit card or bank transfer is mandatory.

Cancellation/refund of hotel reservation
Notification of cancellation must be sent in writing to Meetagain, hsm2016@meetagain.se. Cancellation of hotel reservation will be accepted until 18 April, up to which date the total amount will be refunded less a cancellation fee of SEK 500. For cancellations made after 18 April we regret that no refund can be made. ​
MALMÖ ARENA HOTEL - fully booked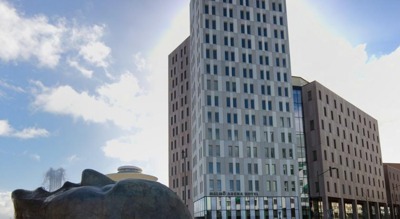 Hotel Malmö Arena is situated in Hyllie in south west Malmö, the hotel has a direct connection into Malmö Arena. The hotel is situated approximately 150m from the Malmö Hyllie train station, from which you can reach Malmö City centre in 3 minutes, Copenhagen International Airport, Kastrup in 12 minutes and Copenhagen City Centre in 25 minutes.

Distance to conference venue (Malmömässan):
2 minutes walk

Standard room, single use: 1.008 SEK including VAT and Breakfast
Standard room, double use: 1.148 SEK including VAT and Breakfast
QUALITY HOTEL VIEW - Fully Booked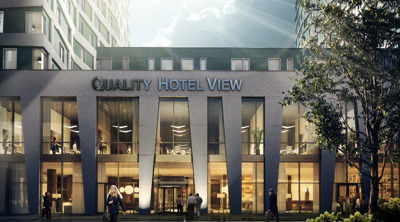 Quality Hotel View opens on 11 January 2016, next door to Malmö Arena. The hotel is just a short walk from the Malmö Hyllie train station, from which you can reach Malmö City centre in 3 minutes, Copenhagen International Airport, Kastrup in 12 minutes and Copenhagen City Centre in 25 minutes.

Distance to conference venue (Malmömässan):
3 minutes walk

Standard room, single use: 1.008 SEK including VAT and Breakfast
Standard room, double use: 1.204 SEK including VAT and Breakfast

SCANDIC HOTEL TRIANGELN - fully booked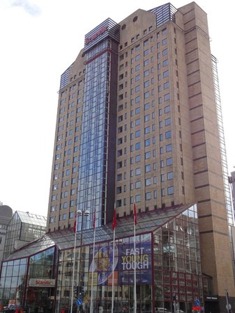 Scandic Triangeln hotel, rising high above the Triangeln shopping centre and only 50 m from Triangeln station from where you can travel to Copenhagen Airport in 18 minutes on the high-speed train.

Distance to conference venue (Malmömässan): less than 10 minutes by train from Malmö central.

Standard room, single use: 1.092 SEK including VAT and Breakfast
Standard room, double use: 1.204 SEK including VAT and Breakfast
CLARION HOTEL MALMÖ LIVE - fully booked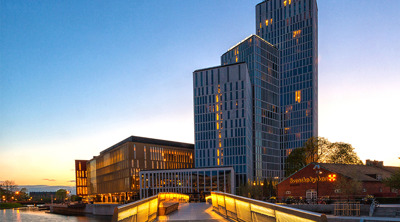 Clarion Hotel & Congress Malmö Live rises 85 metres above ground and 300 meter from Malmö Central. You can reach Triangeln and Hyllie stations via Malmö City Tunnel in just a few minutes.

Distance to conference venue (Malmömässan): less than 10 minutes by train from Malmö central.

Standard room, single use: 1.204 SEK including VAT and Breakfast
Standard room, double use: 1.400 SEK including VAT and Breakfast