The list of key-note speakers will be constantly updated, but we can already confirm that the following distinguished speakers will participate: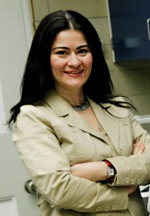 Prof. Banu Örmeci completed her M.S. and Ph.D. in Civil and Environmental Engineering at Duke University (North Carolina, USA). She is a Professor and Canada Research Chair in Wastewater Treatment Engineering in the Department of Civil and Environmental Engineering at Carleton University (Ottawa, Canada), and is the recipient of several research, teaching, and mentoring awards. Her research focuses on wastewater and biosolids treatment. She is the Chairperson of the IWA Specialist Group on Sludge Management, and the Canadian Water Focal Point for the Inter-American Network of Academies of Science (IANAS).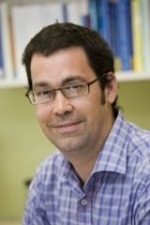 Prof. Damien Batstone leads anaerobic technology and resource recovery research programmes at The Advanced Water Management Centre. He is professor and a Vice Chancellor's Research Fellow, and teaches statistics and process modelling into the UQ Chemical and Civil Engineering programmes. Damien is well known for his research into novel processes and anaerobic modelling, and as lead author of the IWA Anaerobic Digestion Model No. 1, Chair of the Physicochemical Modelling Taskgroup (PCM1), and participation in other IWA modelling taskgroups. He is also current chair of the IWA Anaerobic Digestion Specialist Group.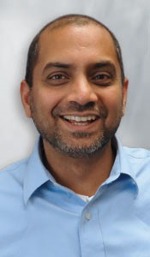 Dr. Sudhir Murthy is Innovations Chief for the District of Columbia Water and Sewer Authority (DC Water). Working in the Office of the General Manager, Dr. Murthy leads development, implementation and continuous improvement of the Authority's innovation strategy, in coordination with the executive team and other stakeholders.
At present he is group leader of the Nutrient Removal and Recovery Specialist Group within IWA.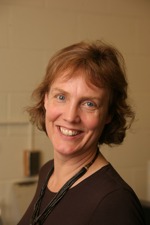 Dr. Gunilla Öberg is professor at the Institute for Resources, Environment and Sustainability, (IRES), University of British Columbia, Vancouver, Canada.Her research is presently focused on sustainable sewage management in growing urban areas. A central theme is production and use of knowledge in decision-making. What kind of knowledge is needed, used and trusted? How does the knowledge used impact perceived solutions? How might we facilitate for decision makers and the public to 'unpack' assumptions, values and preferences that are embedded in such knowledge? Before arriving at UBC, she was the founding director of the Centre for Climate Science and Policy Research (CSPR) at Linköping University, Sweden (2001-2005).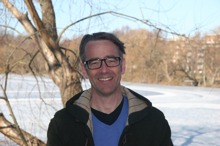 Anders Finnson completed his M.S. and Technical Licentiate at the Royal Institute of Technology in Stockholm, Sweden.

He is an environmental advisor at the Swedish Water & Wastewater Association. He focuses to support policy, media and technical development for the sustainability of the water and wastewater sector in Sweden and in the EU, especially regarding control at source strategy for chemicals, nutrient recycling, efficient waste water treatment, energy use and biogas production. Since 2002 he is secretary of the working group for control at source at the European water companies association (EurEau).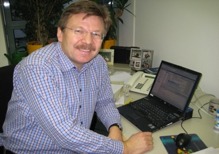 Prof. Karl-Georg Schmelz is responsible for sewage sludge and industrial wastewater in the department "Wastewater" of EMSCHERGENOSSENSCHAFT and LIPPEVERBAND that work in partnership and are two of the largest public water boards in Germany . He is member of several expert groups of the DWA (German Water Association). Sludge treatment and Co-digestion are main aspects of his work. Prof. Schmelz is also member of the sludge working group of the EurEau II Commission (EurEau is the European union of national associations of water suppliers and wastewater services of all EU-Memberstates). He is also engaged on the field of education and continuing training of wastewater technicians and students at the University Duisburg-Essen.