2nd IWA Conference on Holistic Sludge Management
This conference is a forum for researchers and practitioners to exchange the latest developments regarding holistic sludge management. It will give possibilities to examine and discuss the different challenges connected to resource recovery through treatment and handling of wastewater.

Technical tours:
The Swedish tour
The Danish tour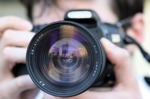 Winners of the photo competition - Sludge & Photo
The Organizing Committee of HSM2016 invited all conference delegates to take part in the photography competition Sludge & Photo, with the specific aim of showing the importance, facts, complexity and beauty of sludge! Look at all winning photos of the different categories here. Rules and requirements for the competition can be found here.

Submission of abstracts open: July 2015
Deadline for abstracts submission: Thursday, 7th January 2016 Extended to Thursday 14 January 2016
Submission of abstracts for posters have been extended up to May 1st
Notification of acceptance for authors: Monday, 15th February 2016
Deadline for early bird registration: Sunday, 20th March 2016
Registration deadline for authors of accepted papers: Tuesday 1st March 2016
Deadline for full manuscript submission: Sunday, 1st May 2016
Deadline for submission of photos for the photo competition: Tuesday , 31 st May
Conference: 7-9 June 2016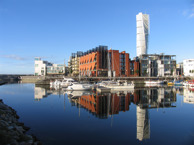 DANVA
Svenskt Vatten VA SYD
VA-teknik Södra

Sälj fakturor med Invoice